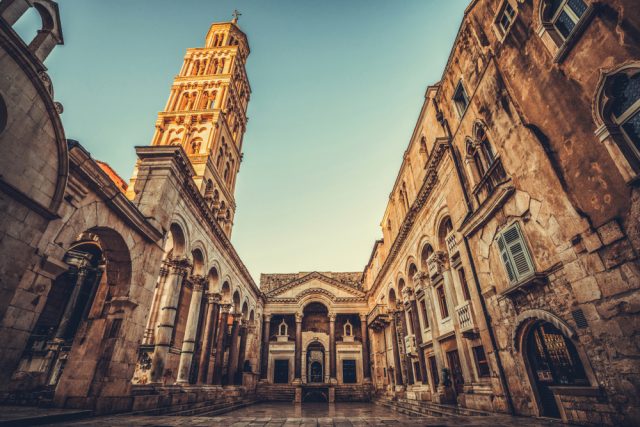 The ECR party's first European Culture Weekend will take place in Split from 31 March to 2 April.
The central theme of the event will be a conference entitled 'Accelerating the Conservative Agenda for Prosperity and Freedom'.
The 'European Culture Weekends' are the latest initiative of the European Conservatives and Reformists Party: an experience of discovery, learning and networking, organised at significant cultural venues in Europe and abroad, with the specific aim of introducing people to the diversity of European traditions, landscapes and cultures.
With a packed programme of events, the two-day Split event will see ECR representatives from all member states engaged in a series of meetings aimed at taking the ECR group increasingly towards a leading role in the European Parliament.
In a historical moment like the present, in which Europe, already marked by the covid emergency, is facing an unprecedented critical phase between the war in Ukraine, the energy crisis, the migration emergency and problems related to pollution and drought, with a population that is increasingly seeing an impoverishment of the lower middle classes, it seems necessary to accelerate the ECR Party's reform programme in order to be able to face the future by guaranteeing its citizens a better future.
If one really wants to arrive prepared and with a credible project at the next European elections, it is therefore necessary to find the synthesis of the individual instances capable of enabling the unity that Europe has never before needed.
A true 'laboratory of political thought' based on confrontation and respect for the needs of individual countries, capable of initiating policies that combine the concept of sovereignty with that of a common vision. A vision that is the very genesis of the ECR Group, and which was created to reform Europe into a union of nations that can defend individual freedom, national sovereignty, parliamentary democracy, private property, free trade, traditional family values and greater autonomy.
Panel discussions will be organised with the participation of prominent speakers such as members of the European Parliament, senior members of European conservative parties, academics, international experts and others.
This event therefore aims to be the first in a series of steps that will hopefully lead the ECR Group to a leading role in the next European Parliament.
The conference programme includes speeches on the latest trends in conservative thought and the latest developments in European politics.
Representing Italy, in addition to Antonio Giordano, who will act as the host as Secretary General of the ECR PARTY, will be Ylenja Lucaselli, MP for Fratelli d'Italia, the party of the Italian Prime Minister and President of the ECR Group Giorgia Meloni.
Together with political representatives from other European nations, there will be contributions from scholars, philosophers and managers, for a weekend that will inform, educate and build.
The full programme of the event
FeMo