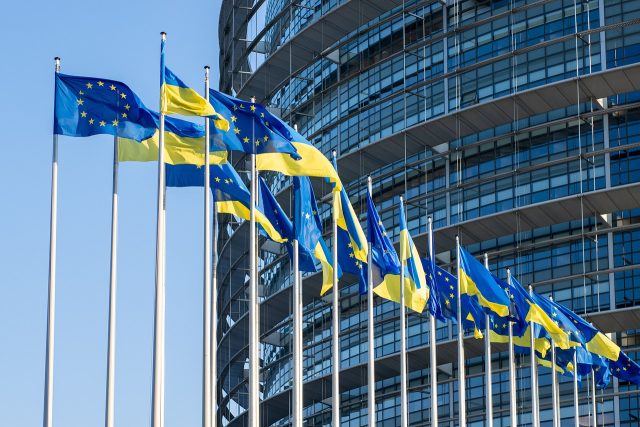 Amidst the New Sanctions Against Russia, the European Commission Has Banned Imports of All Types of Russian Vehicles into the Continent, Not Just Luxury Cars
International relations are an intricate tangle of diplomacy, politics and economic interests, especially in recent years due to serious tensions between the West and Russia, which have increased due to various issues, including interference in elections, violations of human rights and, of course, the invasion of Ukraine. In response to these actions, the European Union (EU) and other international actors have been introducing a series of sanctions against Russia for months. Among the latest punitive measures is a ban on importing Russian cars into Europe.
The European Union, along with other Western countries, has long sought to pressure Russia for its actions in various international issues, and such pressure has taken the form of economic, political and diplomatic sanctions. One of the most surprising measures included in the new sanctions package of recent months was the ban on importing Russian cars into Europe. This move has attracted considerable interest and controversy, as the automotive industry is a crucial economic sector for both Russia and Europe itself.
The ban on importing Russian cars to Europe was implemented, firstly, to directly affect the Russian economy, as the automotive industry is one of the key sectors for the industry of the country. Russia is one of the world's leading car producers, with companies such as AvtoVAZ (known for the Lada brand), GAZ Group and KamAZ producing a wide range of vehicles, from small urban vehicles to powerful off-road machines. However, the sanctions are not only aimed at weakening the Russian economy, but also at exerting political pressure on Vladimir Putin's government. The West thus aims to target members of the Russian political and economic elite, who often have strong ties to the automotive industry, and imposing restrictions on the import of Russian cars could directly influence those who have the power to change Russian politics. Furthermore, the ban on importing Russian cars is also a demonstration of solidarity with Ukraine, strengthening support for Kiev in the long struggle for independence and sovereignty.
The ban on importing Russian cars to Europe will certainly have a significant impact on the Russian automotive industry. Russian automotive companies will lose an important market, which could lead to a decrease in revenue and potentially job cuts in the sector, affecting car manufacturers, but also the entire supply chain and related industries sector. However, the actual effect will depend on how long these sanctions last and their severity. If the sanctions are temporary and moderate, Russian automotive companies may be able to adapt and seek new export markets outside Europe, as has already happened in other sectors affected by past sanctions. However, if the sanctions prove long-lasting and severe, they could cause considerable damage to Russian industry, with broader social and economic consequences that will hopefully have positive repercussions on the ongoing war.
The ban on imports of Russian cars will force the EU to find alternatives to meet demand that would normally be met by imports from Moscow, leading to an increase in sales of cars from Europe or other countries, such as the United States, Japan and South Korea. The actual impact on the European car market may be relatively limited, and some analysts suggest that the ban on importing cars from Moscow could even benefit European automakers, as they could capture more market share in the absence of Russian competition.
Russia has already announced its intention to respond to the new sanctions with countermeasures that could involve the automotive sector itself by imposing, for example, duties or restrictions on imports of European cars. This could further complicate trade relations between Russia and Europe and have negative consequences for consumers on both sides. Russia could also, at this point, seek to strengthen the domestic automotive industry by promoting the purchase of domestic vehicles through financial incentives or import restrictions.