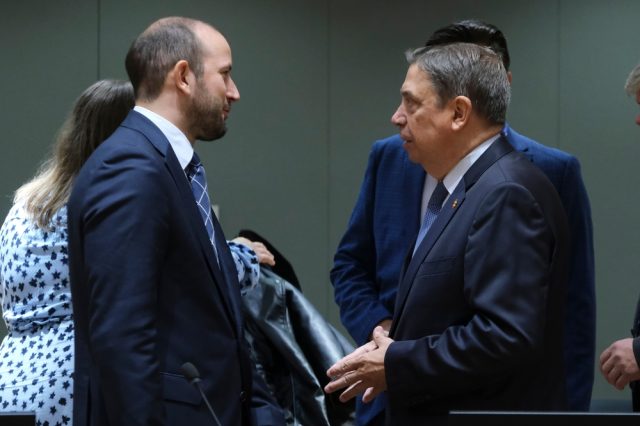 The EU-27 have signed an agreement on fishing in the Atlantic and Mediterranean for next year. EU fisheries ministers met to set fishing quotas for 2023. The intense negotiations, which lasted nearly 48 hours, have managed to finalise the Total Allowable Catch (TAC) regulations and quotas for next year.
This agreement, which has been defined as "historic" by the Spanish Minister of Agriculture, Livestock and Fisheries, Luis Planas, has had southern hake as a key element. Spain has achieved the highest quota in the last eight years, with a total of 9,953 tonnes of fishing quota, which is also double the previous year's figures. The regions of Galicia, Asturias, Cantabria, and the Basque Country will benefit most from this agreement, as they have 1,200 vessels dedicated to this type of fishing. Luis Planas stressed that this is a "historic result" for this fishery: "The result is sincerely positive for Spain, positive for the fishing sector. It is a good result for two reasons: because in very complicated circumstances there are increases in catches of very important species for the fleet and because we have limited the reduction in fishing days," he insisted.
In other types of fishing, such as sole and pollack, the quotas of previous years have been maintained. The latter has managed to maintain quotas despite the fact that the European Commission had proposed a 10% reduction in catches, as has sole, for which a reduction of 11% was requested, and 36% for Norway lobster.
The western horse mackerel, for its part, has achieved a quota of 3,271 tonnes in "by-catch", although the European Union planned to close fishing for this animal in the territory. Of these figures, approximately 400 Spanish vessels will benefit in the Cantabrian Sea. In the same vein, mackerel has obtained a quota of 29,439 tonnes, a 20% increase from previous years. This measure will benefit a total of 900 vessels from regions such as Galicia, the Basque Country, and Cantabria in this type of fishing. Other types of fishing will also increase, such as, for example, an additional 5% quota for northern hake, 11% for Gran Sol monkfish, and 14% for Gran Sol megrim.
Spain will get its first licence to access British waters this year, although the agreements on shared waters have not yet been signed. However, Spain opposed the Mediterranean agreements, voting against the Mediterranean Pact, although the Commission did give ground on reducing the number of days fleets can go fishing. "Despite the progress made and the fact that we have managed to reduce fishing days to less than half, I have been forced on behalf of Spain to vote against this regulation," said the Spanish Minister of Agriculture and Fisheries, Luis Planas.
The European Commission had proposed that during 2023 the Mediterranean fleet would not be able to go out to fish for three additional weeks, but the final agreement will mean that vessels will have to stay in port "nine or ten days" more per year.
On the other hand, one of the most controversial issues has been eel and elver fishing, which has achieved an agreement that establishes a six-month closure – which can be continuous or in two three-month periods -, a major Spanish demand.