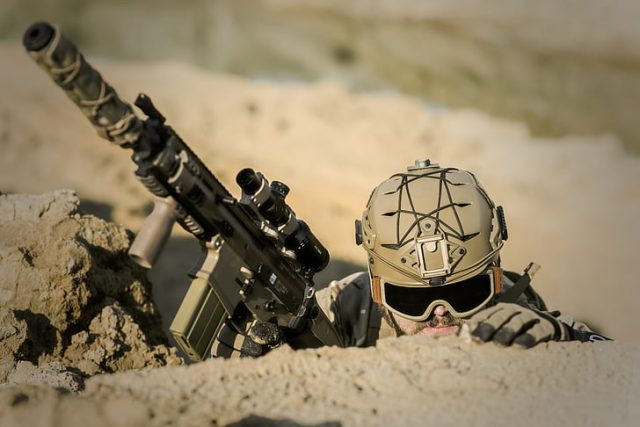 Finland became the 31st member of the North Atlantic Alliance on the 4th of April, following the shortest accession process in less than a year. NATO's recent enlargement comes amid Russia's invasion of Ukraine, with the Finns abandoning their decades-long neutral status, which has allowed cordial relations with both the West and dialogue with Moscow. The reason for the decision: the protection afforded by Article 5 of the North Atlantic Treaty, initialled in April 1949, which underpins the alliance and provides for collective defence – the intervention of all members in support of the one under attack, "all for one and one for all". Welcoming the new member, which has a formidable army, means strengthening NATO in the Baltic Sea and at the same time a formidable setback for Russia, whose leader has complained on numerous occasions before the invasion of Ukraine about the expansion of the Alliance. 
"He thought he was going to get Finlandisation [neutrality – editor's note] of NATO. Instead, he got NATOisation of Finland," White House leader Joe Biden said in Warsaw in February.
The completion of Finland's accession process coincided with NATO's 74th anniversary.
"President Putin's stated goal in invading Ukraine was to have less to do with NATO. But he has achieved the opposite. Finland today and soon Sweden will also become full members of the Alliance," NATO Secretary General Jens Stoltenberg said shortly before Finland's accession became official, on the day the North Atlantic military alliance celebrated its 74th anniversary.
With Finland's welcome, NATO doubles its border
The extension effectively doubles the land border between NATO countries and Russia to 2,600 kilometres and brings it even closer to Russia's second largest city, St. Petersburg, whereas until now the only member close to this Russian metropolis was Estonia.
Finland shares a 1300-kilometre border with Russia, from the Barents Sea in the north to the Gulf of Finland in the south.  In addition, compared to its population of 5.5 million, Finland has a relatively strong armed force, says Jacob Westberg, a professor at Stockholm Defence University, as quoted by DW.
"Finland, unlike other countries, has not reduced its investment in the military since the end of the Cold War," said NATO Secretary General Jens Stoltenberg, pointing out that the country "makes NATO stronger".
Unlike the vast majority of Western countries, military recruitment in Finland remains high and defence spending has remained high even after the collapse of the Soviet Union (2.2% of GDP in 2021), according to an analysis published by news.ro.
Finland trains around 21,000 new recruits each year, who then become part of the 280,000-strong war reserve, of which around 10,000 a year are called up for refresher courses in rotation. Some 870,000 Finns aged between 17 and 60 can be drafted if needed. There are 12,000 contract staff, including 8,000 military personnel. According to Professor Jacob Westberg, the German Bundeswehr, by comparison, has only 183,000 active soldiers and 30,000 reservists after the abolition of compulsory military service.
Finland brings NATO an impressive army
Finland joins NATO with an impressive arsenal that surpasses Poland, Germany, Norway and Sweden combined. The Finnish ground force is equipped with 650 tanks, 200 of which are German-made Leopard 2A6 and 2A4. Finland has what it calls "the most powerful artillery in Western Europe", which includes 1,500 weapons: about 700 howitzers and guns, 700 mortars and 100 heavy and light rocket launchers. Finland also has an Israeli-made ELTA anti-missile radar system that gives it the ability to locate and track incoming missiles, artillery shells and mortar fire. The infantry has enough firearms – assault rifles, machine guns, grenade launchers and anti-tank weapons – for the entire reserve, as well as all the equipment needed to fight in harsh winter conditions, plus night vision systems and gas masks. Finland's anti-aircraft equipment consists of at least 650 missiles, but the country is in the process of buying more, from Swedes Saab Dynamics and Rafael Advanced Defense Systems. Its most important anti-aircraft system is the NATO-compatible Norwegian-American NASAMS 2. It also has anti-aircraft guns and tanks designed for the same purpose.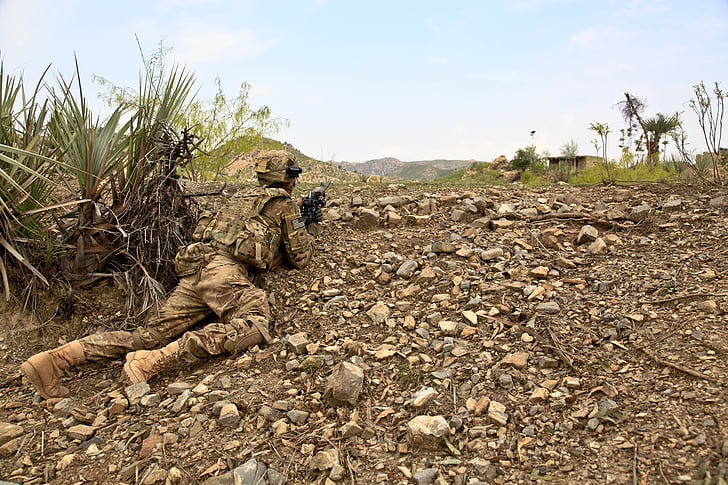 The country is in the final stages of a tender process for a new high-altitude anti-aircraft system, which it will buy from either Israel Aerospace Industries or Rafael Advanced Systems. Finland owns an undisclosed number of unarmed Orbiter drones and is in the process of buying another 1,000-2,000 UAVs, including hundreds of Parrot Anafi USA drones, similar to those used by the US military. The Finnish Air Force has a fleet of 61 McDonnell Douglas F/A-18 Hornet fighter jets, which will be replaced by 64 Lockheed Martin F-35A Lightning II jets, due for delivery in 2026, according to news.co.uk.
Sweden, which applied for membership with Finland, still has to wait to be welcomed into the alliance
Finland applied for NATO membership together with Sweden in May 2022. But although the leaders of the two countries initially announced that they wanted to make "this journey in the same boat", following opposition to Swedish membership from NATO members Turkey and Hungary, Finland arrived at its "destination" alone. 
"We got on this boat together and we will make the journey together," Swedish Prime Minister Ulf Kristersson told a joint press conference in Stockholm with his former counterpart, Finland's Sanna Marin.
However, Finland reconsidered its position on joint membership with Sweden because of the Turkish veto and, subsequently, Hungary's unfavourable position towards Stockholm's accession.
Turkey has justified its refusal to accept Sweden's membership on the grounds that it harbours "terrorists", a term Ankara uses to describe members of the Kurdistan Workers' Party (PKK) in particular. While this criticism initially applied to Finland, Ankara's stance towards Sweden worsened and became more radical after a pro-Kurdish group symbolically "executed" a mannequin depicting Turkish President Recep Tayyip Erdogan in Stockholm in January and a member of the far-right burned a copy of the Koran in the Swedish capital.
As for Hungary, it is blocking Sweden's NATO membership because of dissatisfaction with Stockholm's criticism of Prime Minister Viktor Orban's policies, according to Hungarian government spokesman Mate Kocsis.
Some analysts argue that Sweden's entry into NATO would not only be a security gain but also a military advantage. Since 2014, after Russia's occupation of Crimea, Sweden and Finland have developed cooperation between their militaries, from joint exercises to access to surveillance and operations systems. According to some experts, the two countries' militaries would be complementary: while Finland can immediately call to arms some 280 000 trained citizens and has the largest artillery in western Europe, Sweden has submarines and a formidable air force.
At present, in the event of an attack on Sweden, Finland cannot come to the aid of its neighbour unless all members of the alliance decide to enter the conflict.  And since in a war the first 48 hours after an attack are often the most important, delayed help could have very serious consequences for Sweden.
"It would become more difficult for Russia to operate in the Baltic Sea (if Sweden were a NATO member). Sweden has five very modern submarines, which would complement the fleets of Poland and Germany very well," says military expert Jacob Westberg, quoted by DW.
Sweden's post-war foreign policy has focused on multilateral dialogue and nuclear disarmament, and the Nordic country has long seen itself as a mediator in international conflicts, even reducing its military at the end of the Cold War. Sweden reintroduced compulsory military service and increased its defence budget after Russia annexed Crimea in 2014.
After accession, Finland became a "nuclear target" threatens Kremlin
The Kremlin's reactions after Finland's accession promise repercussions, including threats to use nuclear weapons.
"This is a new escalation of the situation. NATO expansion is an intrusion into our security and an attack on the national interests of the Russian Federation. It forces us to take countermeasures to ensure our own security, both tactically and strategically," Vladimir Putin's spokesman Dmitry Peskov said.
Russian military expert Vladislav Shuryghin, quoted by EFE and reported by Agerpres, says Finland has become a "legitimate nuclear target" for Russia.
"For us, the main threat is that nuclear weapons could now be deployed on the territory of Finland," Shuryghin told Govorit Moskva radio, adding that the Nordic country's NATO membership means "tactical and nuclear" weapons from the Western military bloc are approaching Russia's borders. "This is a serious threat, as a tactical missile flying 400-500 kilometres from Finland could cover the whole of St Petersburg and the surrounding area," he said. As a result, Vladislav Shurghin stressed, "since the 4th of April, Finland has become a legitimate nuclear target" for Moscow.
At the same time, he mentioned the need to strengthen Russia's air defences following Finland's new status as a NATO member. Russia has previously expressed its intention to take steps to recalibrate its security system following Finland's accession to the North Atlantic Alliance. However, the Kremlin has noted that Russia's response will not be immediate, as it is a process that takes "a certain amount of time".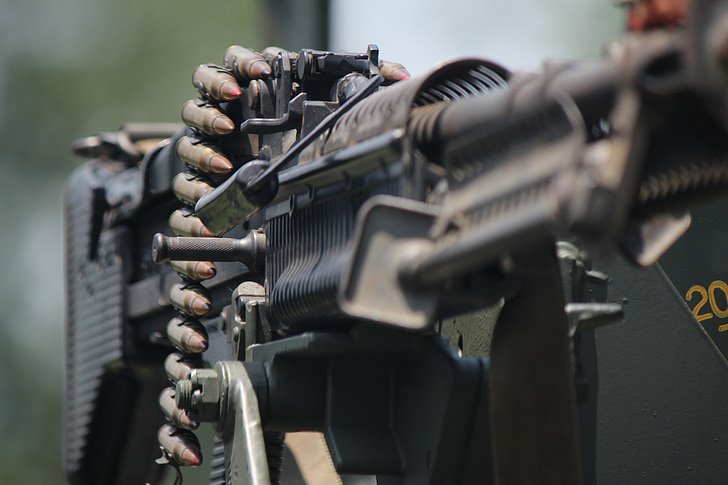 For Sven Biscop, director of the Europe in the World programme at the Royal Egmont Institute for International Relations, Finland's entry is one more step towards the disappearance of "grey areas" between the West and Russia.
"The Baltic countries have been very militarily exposed to Russia, and Finland's entry into NATO puts them in a more comfortable geostrategic position. In the event of a Russian attack, the Alliance will be able to defend them more easily. Finland can count on hundreds of thousands of well-trained reservists. It is a credible country when it comes to defence. A tradition inherited from its history. In particular the fierce resistance of the Finns during the winter war against the Soviet army from late 1939 to early 1940. Finnish military strength is an asset for NATO. The Kremlin has promised "countermeasures" against the expansion of the Alliance, a sign of its dissatisfaction, but I don't see what Moscow will actually do.
Finland and Sweden have long cultivated military neutrality. During the Cold War, this status allowed them to maintain good relations with the West and the Soviet bloc. Now, the European continent looks increasingly like it is being cut in two.
"The 'grey areas' that existed between Russia and the EU are fading, increasing the risk of confrontation," says analyst Sven Biscop, according to RADOR.
Who is the politician who brought Finland into NATO
She lost an election on the 2nd of April, resigned as prime minister even though her party won more seats in parliament than four years ago, and now there are rumours that the young Helsinki politician, 38-year-old Sanna Marin, has a real chance of being the next secretary-general of the world's largest military alliance. 
The achievement of leading Finland towards Euro-Atlantic integration in record time has made Sanna Marin an international personality. Sanna Marin shocked Russia when, immediately after it attacked Ukraine, she asked the Finns to support her in getting their country to join NATO quickly, and at the same time impressed the West.
Decisions on NATO, including the post of Secretary General, are taken by the allied states when the post becomes vacant, NATO Deputy Secretary General Mircea Geoană said. Discussions about the NATO top job and speculation about filling it come as Secretary General Jens Stoltenberg's mandate has been extended three times, with him leading the organisation for almost nine years.
"The Secretary General's mandate ends in October this year and Mr Stoltenberg has no intention of seeking a further extension of his mandate," said NATO spokeswoman Oana Lungescu, quoted by AFP on the 12th of February.