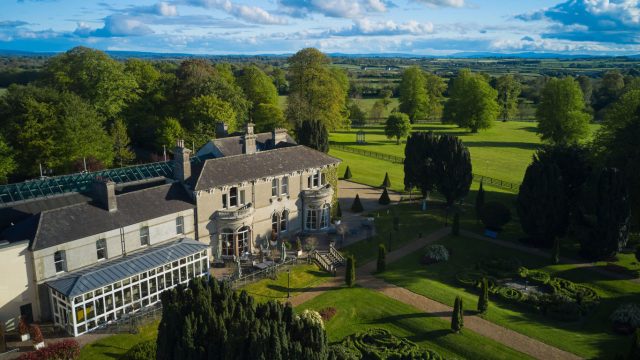 Immediately after the two important holidays of All Saints' and All Souls', the ECR Party organises a new European Culture Weekend in the Irish cities of Dublin and Kilkenny, from 2 to 5 November.
On this occasion, the theme is triple:  Livestock, agriculture and the green economy.  What are the challenges and opportunities for farmers across the European Union?  Is the EU regulation helping to take advantage of those opportunities and supporting the proper management of said challenges, or not?
Participants will arrive to Dublin on 2 November for a visit to the Irish Parliament on the following morning.  They will then head southeast to the historical landmark city of Kilkenny.  A welcome cocktail will be offered at the Lyrath Estate Hotel, with its magnificent 170 acres of countryside, including gardens, lakes and woodland.  The Lyrath represents in itself a blend between tradition and innovation.
On 4 November, Italian journalist Marilu Lucrezio will moderate a panel on affordability for the consumer and more prosperity for European enterprise in the context of the so-called "Green Economy".  Speakers assure representation from five EU Member States, including Ireland, with MP Michael Collins and Finance professor Cormac Lucey of the Trinity College; Italy, represented by MP Mauro Rotelli; Romania, with Mrs. Adela Mirza, President of Alternativa Dreapta; and Bulgaria, with former Minister of Water and Environment Nemo Dimov, current Director of the Conservative Institute.
A second panel will focus on conservative solutions for pragmatic and sustainable livestock policies.  In this case, radio talk show host Niall Boylan will moderate Lithuanian MP Giedrius Surplys, Deputy-head of the Foreign Affairs Committee and former Minister of Agriculture; Italian MP Luca De Carlo, chairman of the Committee on Agriculture and Agri-Food Production; Irish MP Carol Nolan, of the Committee on Research, Innovation and Science; Latvian foreign policy parliamentary advisor Mr. Valters Zelcs; and Irish journalist Mrs. Larrisa Nolan, of The Mirror.
Right before lunch, ECR Party Secretary General Antonio Giordano will hold an online interview with Italian Minister of Agriculture, Food Sovereignty and Forestry Mr. Francesco Lollobrigida; and with Polish Commissioner for Agriculture Mr. Janusz Wojciechowski.
In the afternoon, Italian journalist and TV anchor Mrs. Elisabetta Migliorelli will moderate a third panel, with a view to reforming current European agriculture policy:  Italian MP Ylenia Lucaselli, head of the Budget committee, will discuss with Irish MP Mattie McGrath, of the Committee on Tourism, Culture, Arts, Sport and Media and Oireachtas Business Committee; with Mr. Yves Madre, President of Farm Europe and former Senior Advisor to the Commission; with Mr. Pat McCormack, President of the Irish Creamery Milk Suppliers Association (ICMSA); and with Irish journalist Mr. Pat O'Toole, of the Farmers Journal.
Finally, Irish television policy expert Mrs. Sarah Ryan will act as moderator at a fourth panel, dedicated to a conservative alternative for the future of farmers in Europe, with the participation of the Italian Minister of Relations with the Parliament Mr. Luca Ciriani; of Irish Senator Mrs. Sharon Keogan, of the EU Affairs Committee; of Italian MEP Carlo Fidanza, Head of the Italian Delegation in the European Parliament; of Czech MP Vojtěch Munzar; and of Italian MP Marco Osnato, Chairman of the Finance Committee.
Source of image:  Lyrath Estate Hotel