Legal
- January 13, 2023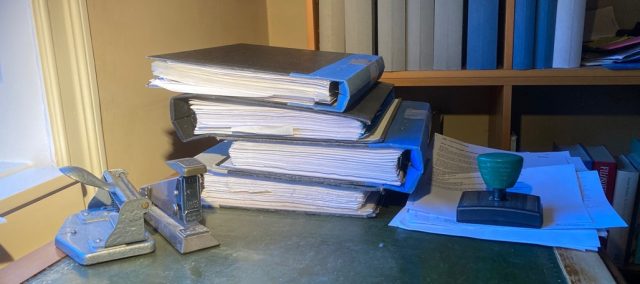 Renewed criticism is directed at the European Commission for handing out lucrative contracts, worth hundreds of millions of euros, to a few large consultancy firms.
Recently MEP Charlie Weimers (ECR) submitted a question for written answer to the commission (E-003886/2022) about how consultancy companies cashing in on the Corporate Sustainability Reporting Directive.
Hiring boom for consultants
This particularly directive have caused a hiring boom of consultants specialized in environmental matters. And it is on top of earlier contracts from the EU that amount to hundreds of millions of Euro.
The "Big Four" consulting companies – PWC, KPMG, Deloitte and EY – were awarded contracts worth 462 million Euro during only four years, 2016-19, according to a report from Euractiv, a pan-european news website.
Already last year, the chair of the parliament's budgetary control committee, Christian Democrat Monika Hohlmeier (EPP) was critical.
– The significant increase and the unusual concentration on the so-called Big Four require some explanation by the Commission, she stated to EUobserver in November 2021.
According to the EU's financial transparency system the biggest spenders on consulting are the commission's Directorates-General who are working with policies for energy, trade and development.
New directive creates a rush to recruit
And now those consulting firms can expand even more due to the new Corporate Sustainability Reporting Directive. Or at least it is what MEP Charlie Weimers asks the Commission about.
He points out that "KPMG has recruited 100 new staff members in Sweden since May 2022" beside other smaller firms who also work with sustainability reporting and has tripled its staff since 2020.
Companies working with sustainability reporting have to do a lot more to meet the new requirements. It is about, among other things, emissions reporting for the entire value chain, Weimers mention in his question.
Revenues generated by environmental consultants increased by 4.3 per cent only between 2020 and 2021. And they grew by the double amount in the first half of 2022 compared with 2021, with 8.8 per cent, he explains.
Does not add value to the real economy
In his written Question on the special relationship between the EU and consultancy companies Charlie Weimers want to know more about the EUR 542 million spent by the Commission on external studies between 2016 and 2020.
He asks critically if the Commission think that "a job created to ensure compliance with EU legislation" provide any benefit to the real economy?
Weimers also ask if the Commission did foresee the enormous profits for consulting companies when it prepared the directive.