Four US citizens along with three other Russian nationals were indicted on the 18th of April for pro-Russian propaganda on US soil. The seven citizens were accused by US officials of conducting "malign influence campaigns" and disinformation. According to the Justice Department, these measures were "essential" to prevent foreign influence in US politics. 
Investigators allege several organizations have ties to Russia
A significant number of organisations have been identified as having links to Russia according to the US government. Among these organizations identified by the FBI are the separatist group Black Hammer as well as the African People's Socialist Party and its Uhuru Movement (APSP), a self-described anti-colonial organization based in St. Petersburg Florida. Moscow has been accused of funding these groups to act as "unregistered illegal agents of the Russian government" on US soil.
The four US citizens arrested are represented by Black Hammer leader Augustus Romain Jr. known as Gazi Kodzo, as well as three APSP representatives, including group president Omali Yeshitela, whose residence was raided last year by FBI agents.
In an article published in 2022, Yeshitela argues the FBI's accusations as related to his activism, arguing that "this attack was committed against us because we have always fought for the liberation of Africa and Africans everywhere" nor that "this case is not about whether or not I was in Russia or whether or not I had a position on the conflict in Ukraine that was the same as the Russians".
Omali Yeshitela, according to Fortune, held a press conference in March 2022 in which he declared that "the African People's Socialist Party calls for unity with Russia in its defensive war in Ukraine against the world colonial powers," also calling for the independence of the Russian-occupied Donetsk region in eastern Ukraine. In addition to Yeshitela, Penny Joanne Hess, Jesse Nevel and Augustus C. Romain Jr. were also charged with conspiracy to defraud the American state.
According to The Washington Post, in a series of raids conducted last summer by the FBI, Aleksandr Viktorovich Ionov, a Moscow man, was accused of campaign advising two candidates for public office in Florida. So far, these two candidates have remained unidentified or investigators are unwilling to reveal their identities. Another charge was funding fringe political groups in the United States on behalf of Russian government officials. These actions were allegedly carried out under the supervision and direction of FSB (Federal Security Service – an intelligence service of the Russian government) officers. During the raids, one of the raided individuals stated that the group he belongs to is being used "in a propaganda war against Russia."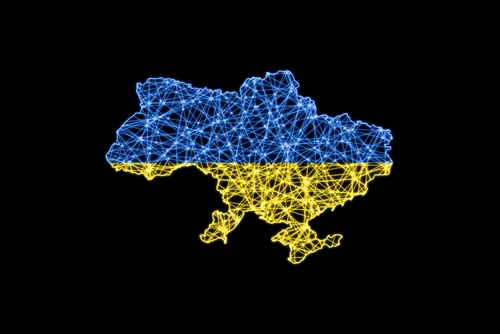 Aleksandr Viktorovich Yonov has been accused of trying to use the APSP and Black Hammer groups to promote Russia's occupation of a part of Ukraine and possible invasion in 2022.  In addition to the Black Hammer and APSP groups, there is also an unidentified group in California whose common goal is to influence US policies.
Deputy Attorney General Matthew G. Olsen said in a written statement that "Russia's foreign intelligence service allegedly weaponized our First Amendment rights – freedoms Russia denies its own citizens – to divide Americans and interfere in elections in the United States," and that the Justice Department "will not hesitate to expose and prosecute those who sow discord and corrupt US elections in service of hostile foreign interests, regardless of whether the culprits are US citizens or foreign individuals abroad."
Aleksandr Yonov is also charged in Tampa federal court with leading Russia's Anti-Globalization Movement, a movement that US officials say was funded by the Russian government under the leadership of FSB officers Aleksey Borisovich Sukhodolov and Yegor Sergeyevich Popov. Efforts to influence US citizens and officials have been carried out by recruiting various US-based organisations with the aim of influencing elections. The reason for this would have been the apparent US support for Russia's invasion of Ukraine as well as a 2015 UN petition denouncing the "genocide of African peoples".
Ionov together with the FSB conspired to directly and substantially influence democratic elections in the United States
The indictment also charges Ionov with clandestine financing and political advising of an unnamed candidate for local office in St. Petersburg, Florida. The Justice Department said that Ionov along with the FSB "conspired to directly and substantially influence democratic elections in the United States by clandestinely funding and directing the political campaign of a particular candidate for local office in St. Petersburg, Florida, in 2019″. The statement does not refer to a specific candidate, but in 2019 an APSP candidate ran for a city council seat but lost in the general election with over 60% of the vote.
At one point, Ionov along with another Russian citizen said their Florida efforts would expand, with the 2020 presidential campaign as the "main topic of the year." In addition to these, the Justice Department has filed a case against Natalia Burlinova, another Russian-born citizen, on charges of conspiring with the FSB. Burlinova was accused of recruiting several American researchers and academics under the Meeting Russia program. This program involved traveling to Russia as part of the public diplomacy program mentioned above. The purpose of this programme was to promote Russian national interests and according to the US authorities it was funded from Russian government sources.
In a written statement, US Attorney Matthew M. Graves said that "the defendant is accused of subverting our foreign agent notification laws to promote Russian national interests here in the United States, concealing from the public that her recruitment efforts were funded by a Russian security service."
Court records do not mention the lawyers for the seven defendants or whether or not they have been arrested, Fortune journalists say. Although Fortune journalists sent an email requesting official comments from the African People's Socialist Party to clarify the situation, the response was a denial that any member of the organisation was working undercover for Russia or had committed a crime.
Russia's effort to secretly influence US elections is not tolerated by prosecutors
However, Assistant Attorney General Kenneth A. Polite Jr. of the Justice Department's Criminal Division assures that "Russian government efforts to secretly influence US elections will not be tolerated" and that "as today's announcement demonstrates, the Criminal Division is committed to eradicating malign foreign influence from the American political system and ensuring the integrity of our elections," writes Fox News.
In the Counterintelligence Directorate, FBI Counterintelligence Division Acting Deputy Director Kurt Ronnow said, "Today's announcement paints a chilling picture of the Russian government's actions and the lengths to which the FSB will go to interfere in our elections, sow discord in our nation, and ultimately recruit American citizens for their efforts." Ronnow also added that "all Americans should be deeply concerned about the tactics used by the FSB and remain vigilant to any attempt to undermine our democracy" and assured that "the FBI remains committed to confronting this egregious behavior and ultimately disrupting our adversaries and those who act on their behalf," citing Fox News.
The Russian Embassy offered no comment on the allegations against the seven citizens.