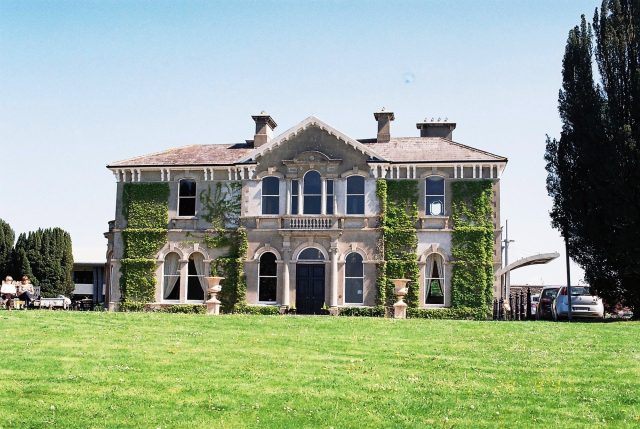 The ECR Party, European Conservative and Reformist Party, is holding a Culture Weekend in Kilkenny in Ireland 3–5 November 2023, to which I would like to draw attention. It is under the title 'Traditions and Innovation: A Conservative Future for European Farmers'. The subtitle is: 'Sustainable policies for the prosperity of our European landscapes. Delving into livestock, agriculture and the green economy.'
The ECR says on its homepage: 'We are united by our centre-right values, as expressed in the Reykjavik Declaration. The ECR Party is dedicated to individual liberty, national sovereignty, parliamentary democracy, private property, limited government, free trade, family values and the devolution of power.'
On 3–5 November, the ECR Party comes to Ireland to address challenges and opportunities in European regulation and collaboration on livestock, agriculture and the green economy.
There, participants will see European politicians discuss the latest topics with industry leaders and policy experts, as well as discover the splendid European landscape and the historical landmark that is Kilkenny. On this occasion, the ECR Party offers an even more complete experience of a first night in Dublin and a visit to the Irish Parliament on Friday morning for those willing to join from Thursday onwards.
The Culture Weekend takes place in the Lyrath Estate (depicted above) which is celebrated for its gorgeous grounds that are spread across 170 acres of Irish countryside, complete with picturesque lakes, historic gardens, and emerald woodlands. The historic 17th Century Estate House sits alongside its modern-day extension. The preservation of the old house and the clean, contemporary design of the new hotel are blended seamlessly together to create 141 unique bedrooms.
The programme begins with a welcome cocktail on Friday 3 November at 19.30. On Saturday 4 November the conference takes places from 9 to 17. The topics covered are: 1) The Green Economy: looking into affordability for the consumer and more prosperity for European enterprise. 2) Conservative solutions for pragmatic and sustainable livestock policies. 3) Reforming European Agriculture Policies. 4) Conservative Alternative for the Future of European Farmers. After the conference, between 17.30 and 6.40 there is a tour of Kilkenny, followed by a gala dinner. On Sunday, the participants depart.
The speakers at the Culture Weekend are Antonio Giordano, ECR Party Secretary General, Sharon Keogan, Irish Senator, Francesco Lollobrigida, Italian Minister of Agriculture, Ylenia Lucaselli, Italian MP, Cormac Lucey, Professor of Finance at Trinity College, Dublin, Marilu Lucrezio, Italian journalist, Yves Madre, President of Farm Europe, Pat McCormack, President of ICMSA in Ireland, Mattie McGrath, Irish MP, Adela Mirza, President of Alternative Dreapta in Romania, Elisabetta Migliorelli, Italian journalist, Vojtech Muncar, Czech MP, Carol Nolan, Irish MP, Larissa Nolan, Italian journalist, Marco Osnato, Italian MP, Mauro Rotelli, Italian MP, Sara Ryan, Irish journalist, Giedrius Surplys, Lithuanian MP, Janusz Wojciechowski, Commissioner for Agriculture, Poland, and Valters Zelcs, Advisor to Latvian farmers.
Although I have never been in Ireland, I find the country intriguing for three reasons. First, Although Iceland was mostly settled from the western part of Norway, some immigrants came from Ireland as well. Genetic research suggests that some Norwegian vikings went to Ireland, found themselves (or seized) Irish women and then settled with them in Iceland. In the second place, it has been much discussed by scholars why Denmark became more of a provider of agricultural products to Great Britain than Ireland in late nineteenth and early twentieth centuries. One explanation was that Danish agriculture was well organised, in dairies and other voluntary farmers' associations, inspired by the great Danish conservative liberal Nikolaj F. S. Grundtvig. Thirdly, Ireland and Iceland was hit hard by the financial crisis of 2007–2009, but both countries managed to recover rather quickly. Ireland is therefore for me an interesting destination.