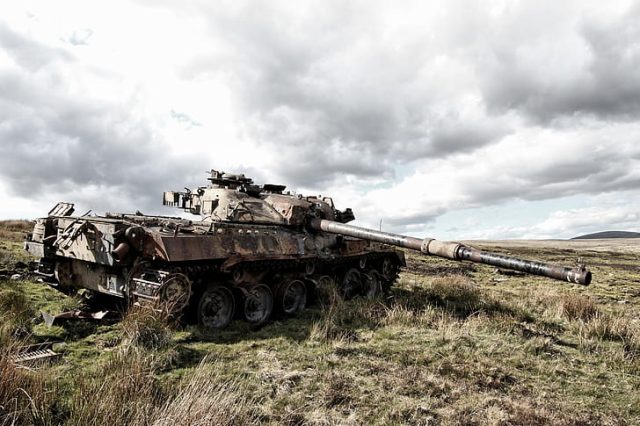 The war in Ukraine, not yet a year old, appears to have become the most expensive war the Western world has fought in decades. According to an analysis by the New York Times, "one day of war in Ukraine costs as much as 30 days in Afghanistan". But the efforts of the US, which has taken the lead in supporting Kiev, especially militarily, since the beginning of the Russian invasion, now seem to be outstripping the war effort in Iraq. 
According to analyses by overseas experts at the end of the Iraq war in 2010, almost eight years after the start of operations, it cost the US $300 billion. On a simple calculation, based on figures put forward by the Kiel Institute for the World Economy, which estimates US support for Kiev at $50 billion, the year of war in Ukraine will exceed every year of fighting in Iraq. The administration in Washington is not alone in supporting the Ukrainian military. At the top are the UK – which has pledged £2.3bn (almost €2.5bn) – and the European Union – which has adopted an aid package totalling €3.1bn, neither of which includes humanitarian and economic support. In other words, the amounts mentioned above only concern support for military equipment and techniques.
The leading role of the US in providing military support to Kiev was underlined in an interview with Free Europe's Ukrainian service in the middle of last year by Ukraine's ambassador to the United States, Oksana Markarova.
"The United States is not only helping us, not only setting an example for others, but also actively contributing with our other allies and helping us where we need it, so we are currently receiving constant aid from more than 40 countries," Markarova conveyed.

"Thank you again very much for these contributions because we see how every 2-3 weeks our military strength increases," she continued.
Official details of the US financial effort to support Ukraine in its war with Russia came from Secretary of State Antony Blinken in a speech after the NATO ministerial in Bucharest in November.
"Standing by Ukraine means accepting heavy costs," said Antony Blinken.
The US diplomat outlined some of the amounts given for humanitarian, financial and military aid: more than $19 billion was given for security assistance and almost $15 billion for direct humanitarian and economic aid. The US government official also said that the US has pledged to donate more than $53 million for equipment to help restore Ukraine's electricity systems and get them back online. This includes transformers and generators.
US financial support for Ukraine is nearly $50 billion
According to calculations made by the Kiel Institute for the World Economy in Berlin, quoted by TVR, the total financial support would amount to almost 50 billion dollars.
At the same time, according to official announcements by the Washington administration, equipping Ukraine with defence equipment remains a top priority: rocket launchers, anti-tank ammunition, short-range missiles and lethal drones throughout the winter. According to an article published late last year by the New York Times and picked up by Hotnews.co.uk, the US and NATO allies are struggling to keep up the pace of military aid to Ukraine, where "one day of war is worth 30 days of war in Afghanistan". The US publication looks at Kiev's demands and what the allies can guarantee nine months into the conflict, but also presents figures to give a signal that support efforts are stretched to the limit.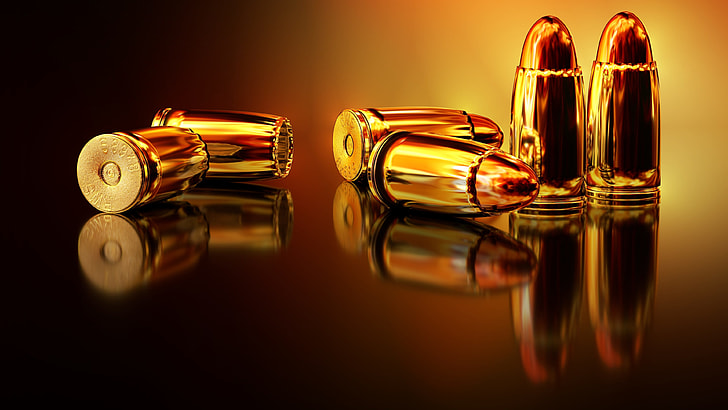 According to the source, which in turn quotes NATO sources, the amount of artillery that has been used so far is consistent: while Atlantic Pact forces in Afghanistan fired an average of 300 shots and did not have to worry about air defences, in Ukraine there are thousands a day and, in addition, air strikes by Russian missiles and Iranian-made drones have to be taken into account. 
On average, 6,000 to 7,000 artillery shells were fired per day in the Donbass region last summer, compared to 40,000 to 50,000 by the Russians. The United States produces 15,000 a month, the analysis also said.
Which are the main European countries supporting Ukraine militarily?
Along with 50 other countries, the US has stepped up assistance to Ukraine and has rushed arms shipments so Ukrainians can defend themselves. One of these countries is the UK, which has pledged £2.3 billion in military support, in addition to £1.5 billion in humanitarian and economic aid. The EU is next, with substantial support for Ukraine's defence as well as humanitarian and economic.
On the 15th of November, the EU Council adopted an assistance measure worth €16 million to support capacity-building of the Ukrainian armed forces.
Until October 2022, the EU has adopted assistance measures worth €3.1 billion under the European Instrument for Peace, which will help to strengthen the capabilities and resilience of the Ukrainian armed forces and protect the civilian population against ongoing military aggression.
The agreed assistance measures will finance the provision of equipment and materials, such as personal protective equipment, first aid kits and fuel, as well as military equipment and platforms designed to apply lethal force for defensive purposes.
On the 7th of October 2022, at an informal meeting of heads of state, EU leaders discussed – as part of EU military support- military training missions for Ukraine to help it win on the battlefield.  The new EU Military Assistance Mission (EUMAM) in support of Ukraine was established in October 2022 and launched in November 2022.
The mission will initially last two years and the financial reference amount for common costs for this period will be €106 700 000.
On the 6th of December 2022, the EU and Norway signed an agreement in support of EUMAM Ukraine. The Norwegian government announced its decision to support EUMAM Ukraine in 2023 with a voluntary financial contribution of approximately €14.5 million to the European Peace Facility. 
In addition to this, European states have provided individual combat technical support to Kiev. France and Germany have already sent cannons, anti-aircraft and anti-tank systems, armoured vehicles and individual equipment.  But no decision has yet been taken on the tanks that Ukrainian President Volodimir Zelenski has been demanding for months.
So far, Berlin's position on the matter has seemed unwavering, with German officials saying the country will offer more military support to Ukraine, but it will be limited to the same type of weaponry that has already been delivered so far. Recently, however, there have been signs that the German coalition government may exceed this threshold in the future.
In an interview with Bloomberg and quoted by Digi24, German Chancellor Olaf Scholz said he is in talks with allies on the possible supply of heavy tanks to Ukraine.
"We support Ukraine as long as necessary, with all the means we can use," Chancellor Olaf Scholz said, adding that the aim is to "avoid this being a war between Russia and North Atlantic Treaty Organisation".
Britain recently became the first country to confirm it would send its battle tanks to Ukraine, and European officials dealing with Berlin said they expect Germany to follow suit in the near future. 
Also recently, Dutch Prime Minister Mark Rutte announced after a meeting at the White House that the Kingdom of the Netherlands plans to join the US and Germany in sending a Patriot missile defense system to Ukraine, according to CNN. For their part, Poland and Finland have expressed their willingness to supply Ukraine with the heavier Leopard 2 tanks.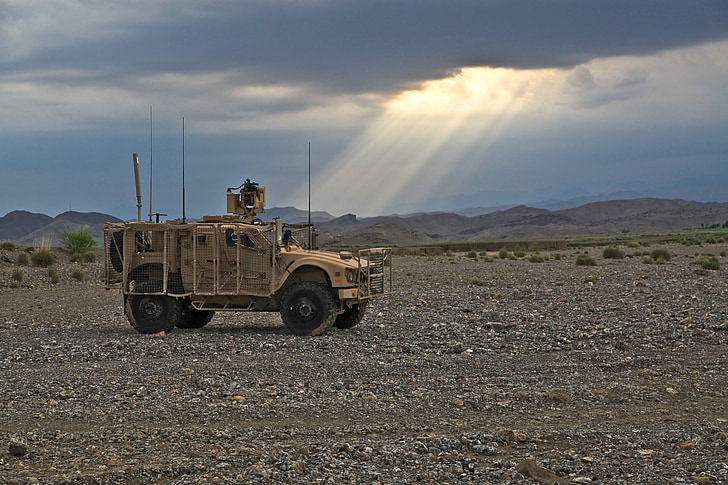 As for the military equipment sent by the Bucharest authorities to the Kiev government, it is worth about €3 million, or the equivalent of 0.001% of Romania's GDP. While Romania has done its homework on humanitarian support for Ukrainian refugees, it is the last country in the region – except for Hungary – in terms of military support to Ukraine. According to an analysis by the Kiel Institute, published last year, Estonia and Latvia are in first place, with 0.8% and 0.6% of GDP respectively allocated for this purpose, followed by Poland – 0.319%, Slovakia – 0.16%, Lithuania – 0.102% and Bulgaria – 0.005%. Hungary, the last country included in this analysis, is listed with 0.000% military support to Ukraine.