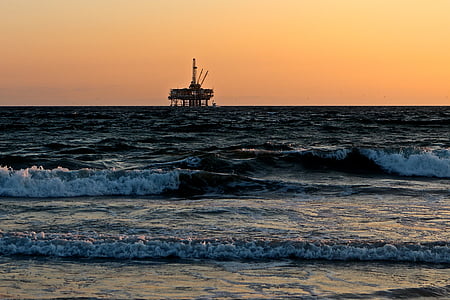 The huge gas resources in the depths of the Black Sea can provide an alternative, still insufficiently explored, to Russian gas and guarantee independence from it. After several years of hesitation, Romania has recently taken a significant step towards unlocking exploitation on the continental shelf, and the war in Ukraine – the government assures us – is not preventing it from starting. With the fate of Nordstream 2 now uncertain and the Russian Federation no longer able to blackmail small Central and Eastern European countries with exorbitant prices, Romania has a chance to become an 'energy security provider' in Europe.
The exact volume of gas in the deep Black Sea is not yet known. Romania's offshore resources are estimated at 150-200 billion cubic metres, making it one of the most advanced countries in terms of exploration. Another coastal state, Turkey, announced in 2020 that reserves in the Tuna 1 perimeter alone would amount to more than 400 cubic metres, but other reserves are expected to be discovered in adjacent perimeters. Another 100 billion cubic metres would be under Bulgaria's continental shelf, but these resources have not yet been explored, and almost 300 billion cubic metres would be Georgia's untapped gas resources, but it remains to be seen what percentage of these are in its Black Sea economic zone.
Most of these resources, experts say, lie on the Ukrainian continental shelf and, according to rough estimates, are a hundred times larger. Exact figures are hard to determine since two-thirds of the country came under Russian control with the annexation of Crimea in 2014. The state-owned Naftogaz company is preparing to explore the remaining 32 offshore fields, but the war has temporarily stalled that effort. Some steps have been taken, with the state-owned Naftogaz seeking international partners with exploration experience. One possible candidate is OMV Petrom, with which Naftogaz signed a memorandum of understanding a few days before Russia's invasion "to identify joint gas exploration and production projects in Ukraine". 
"Last year, Naftogaz worked on identifying new opportunities for exploration and development of new gas fields in Ukraine. With the winning of the license in the Yuzivska perimeter in the Black Sea, which has great potential, as well as with the potential in western Ukraine, Naftogaz is now accelerating its investment plans," said Otto Waterlander, the company's chief operating officer, as quoted by Agerpres.
In parallel with the hesitations of Romania, which has kept the offshore law "in the drawer" for the last four years, blocking the possibility of starting exploitation in the Neptun Deep perimeter, two other Central European countries – in the region and beyond – have taken steps to use the Black Sea alternative as a solution to dependence on Russian gas.
Hungarian Prime Minister Viktor Orban asked former President Donald Trump, during his visit to the White House in 2019, to support Hungary in solving the problems related to Russian gas supply, facilitating a deal between the government and the US company Exxon to start exploiting the Neptun Deep gas fields. Orban's "blackmail", which offered as a pretext that if he could rely on this gas he would not have to conclude a new contract with Russia, did not hold. But if Hungary's project, designed to benefit national sovereignty, had been completed, this country, which has no cubic metres of gas underground, would have become a hub for regional trade in this energy resource. Two years later, Hungary signed a 15-year gas supply agreement with Russia's state-owned Gazprom, which came into force on 1 October. Under the agreement, Hungary committed to buy 4.5 billion cubic metres of gas for at least 10 years at a very good price, based on a bilateral agreement signed in 1995.Also under the agreement, the gas will come via TurkStream and pipelines in south-eastern Europe, a Gazprom official said at the time of the signing.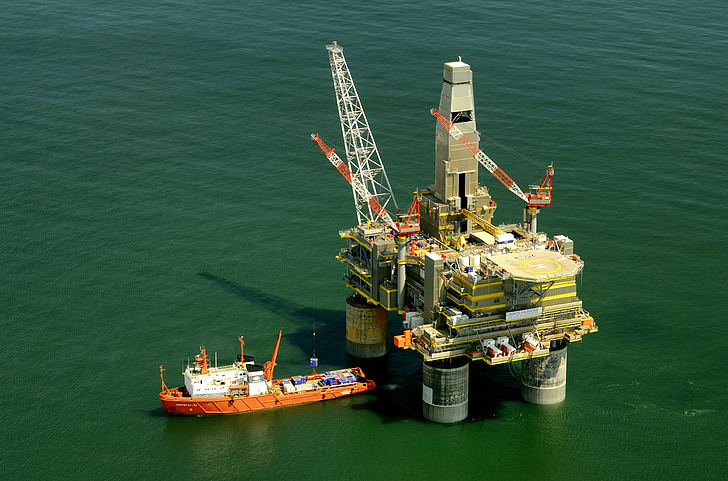 The second country trying to exploit the Black Sea's potential for gas resources is Austria, a country 80% dependent on Russian gas. The move has been made through OMV, which is 32% owned by Austria. OMV Petrom, the most valuable company listed on the Bucharest stock exchange, in which OMV Austria holds a majority stake of 51%, formed a joint venture with ExxonMobil in 2008 to explore the Neptun site in the deep Black Sea. The amount invested in Neptun Deep exploration amounts to $1.5 billion. 
"In 2008, OMV Petrom formed a Joint Venture with ExxonMobil to explore the Neptun block in the deep offshore Black Sea. The perimeter covers an area of approximately 7,500 km2 with water depths ranging from 100 to 1,700 metres. More than $1.5 billion was invested in exploration and appraisal in the Neptun block between 2008 and 2016. Exploration activities also included two 3D data acquisition campaigns as well as two exploration drilling campaigns, with eight exploration and appraisal wells drilled," according to OMV Petrom's website.
But OMV is also a major initial investor in Nordstream 2, with $730 million. 
"There was a large faction of people who understood Russia and Putin who pushed for OMV to get more involved in Russia. OMV should have been a basis for deepening relations between Austria and Russia. OMV should have been a kind of stimulator," Gerhardt Roiss said recently in an interview with an Austrian trade publication and quoted by Newsin.
The draft Offshore Law, which will unlock investments in the Romanian continental shelf of the Black Sea, has been tabled in Parliament. According to Romanian Prime Minister Nicolae Ciucă, with around 1 billion cubic metres of natural gas extracted from the Black Sea, Romania will become a regional leader and "provider of energy security". 
"The law establishes the same fiscal framework for offshore and onshore deep-sea investments, practically speeding up onshore investments in Caragele, Buzău county, the largest gas field discovered in the last 30 years in Romania. At the Caragele field, we estimate the start of exploitation in early 2024.(…) At the Neptun Deep perimeter, work will start next year and the first natural gas will arrive at the earliest at the end of 2026 – beginning of 2027", Prime Minister Nicolae Ciucă.
OMV Petrom's partner will be Romgaz, which, at the end of April, is expected to approve, at its AGM, the takeover of Exxon shares, a company that, since 2018, has been looking for buyers, among the companies that could take its place, including Lukoil. The amount with which the Romanian state, through Romgaz, will initial the deal with Exxon is $1.06 billion, according to official data. Until then, the first natural gas would be exploited from the continental shelf of the Black Sea from the second part of the year by Black Sea Oil&Gas, who are in an advanced stage of works, having already received the acceptance process upon completion.
"Gas exploitation in the Black Sea has already started, by Black Sea Oil&Gas. Tests are already being carried out to introduce the first molecule of gas into the national transmission system.  Starting this year we will have an extra billion cubic metres of gas," announced Energy Minister Virgil Popescu.
BSOG, a company owned by the Americans from Carlyle, the largest private equity player globally, has built and installed the first natural gas production platform in the last 30 years in Romania. The Ana platform has a production capacity of 3000 tons of natural gas.
"The Midia Natural Gas Development Project ("MGD Project"), the first project of its kind built in the Romanian Black Sea area after 1989, consists of the drilling of five production wells (one subsea well at the Doina field and four production wells at the Ana field) and a subsea production assembly at the Doina field, which will be connected via an 18 km pipeline to the shore-based monitored and operated Ana production platform located at the Ana field. A 126 km subsea pipeline will transport gas from the Ana platform to the shore to the new gas treatment plant in Corbu commune, Constanta county. The estimated production capacity will be 1 billion cubic metres of gas per year, equivalent to 10% of Romania's gas consumption," the company's website says.
But BSOG has also started a 3D seismic acquisition campaign totalling 1040 km2 to identify and drill the most attractive prospects in the XV Midia – Shallow Water Area perimeter and has a project to exploit another resource of the Black Sea area, alongside gas and oil – wind.
"Midia Green Energy is BSOG's vision aligned with the European Union's goal of zero emissions by 2050, which is creating increasing demand for the use of renewable energy. To this end, the use of the MGD Project's existing infrastructure provides a significant advantage for the development of emission-free green energy production."