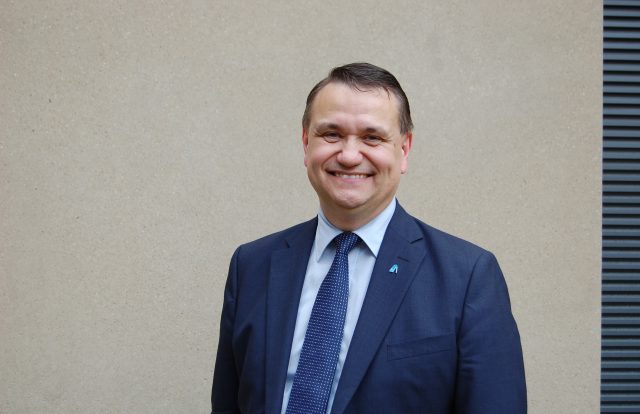 The whole world is experiencing major changes. First the pandemic, then the war in Ukraine, have led to very complex challenges; every aspect of life, of everyday life, has undergone an inevitable as well as often painful overhaul. Sports have not been spared. "We have seen so many people leaving the sport in these two years," Stefan Bergh, ENGSO President, confirmed to us during a recent interview.
When Bergh took office, the overall situation was completely different, and the goals as well. Currently the challenge, as ENGSO's number one confirmed, is to bring people back to sports, especially young people. The precarious conditions dictated by the aforementioned events, in fact, have generated an exodus, a gradual departure from sports activities, especially in terms of continuity. Also accounting for this, is a recent ISTAT (Italian National Institute of Statistics) report on sports. In this specific case, the data concern our Country; thus, according to the sample interviewed to produce the survey, the worrying percentages mostly concern minors. In the pre-pandemic period, the percentage of 3to5 year olds engaged in sports activities was at 35%; a year and a half later the number has changed, going down, considerably: 16%.
Same thing for the other age groups: 6-10 years old group went from 66% to 48.9%, 11-14 years old group from 68% to 54.8%, 15-17 years old group from 61% to 55.2%, and 18-19 years old group from 58.2% to 53.6%.
This shows a lack of affection of the younger generation, aided by several factors, implying fewer memberships, fewer sportsmen and women, and complications that should not be underestimated for a very important sector at the international level.
Given the baseline, therefore, Bergh, as the leader of the European sports NGO and the leading voice for voluntary grassroots sport in Europe, told us how action is needed and what priorities are on the agenda. He also clarified that issues decline differently for each Country, so a common line is needed but one that can be adapted according to different needs. At the core, in any case, remains the importance of indelibly highlighting the value and importance of sports.
The tide is turning in Europe. The Covid first and the conflict in Ukraine then, inevitably, led to redefine every aspect of life, among these: Sport.
In this new phase of relaunching post-pandemic, how is ENGSO reviewing its programmatic lines about sport's world?
Stefan Bergh, ENGSO President: «Well, first of all, you're right about that. The last years has been very dramatic in many senses, for the whole world; but also dramatic forward for sports and the sports society. And of course, we have seen so many people leaving sports; boys and girls, men and women leaving their sport clubs because the pandemic situation, but also due to other reasons. We communicate with our members and the members of ENGSO or sports confederations in Europe, but also the Olympic committee's in different countries in Europe. They all say the same thing: they have lost members, athletes, but also lost many leaders. So, this is a general challenge to make sure that we start we group them all these youngsters coming back to Sport.
And I know that there are National plans where they address these issues because the problems could be a bit different between countries. The problems we see in Sweden, where I come from, for instance could be different compared to Italy.
When we listen to the members of ENGSO we think this is not something that can be done only in one or two years. The negative effects of the pandemic consequences will take years to recover from. That is a fact. We are talking about five or six years to come back to the same level as we had in 2019. And then we have this dreadful Ukrainian situation. This situation, of course, has created impact on sports in many ways as well. We don't go to Russia or to Ukraine anymore; international federations have taken, clear, decisions towards these Countries. So, the impact on the political aspect is significative for sure and this is only the start».
A related question: when you were appointed as President, the situation was completely different. Now it's important to take a stand and make a courageous decision to help sports associations. In short, do you think is it more necessary a new model or a new action plan?
SB: «I think the European Sport community and also the sport Federation's have taken a very clear stand in Ukrainian situation, expressing our support for the Ukrainian people and for the situation that they are experiencing in their country. So, in that sense the position is very clear: showing solidarity with the people coming from Ukraine. Concerning the other challenges, we need to discuss. We need to start working with our individual Countries, but ENGSO can be a resource for sharing experiences: how can we develop new ways of reaching out the youngest to do Sports? And then we can bring in good example from different countries and spreading that to other countries? »
What actions will be done in the short and medium term?
SB: «When we try to meet our members frequently and interact with them frankly. We have many seminars, webinars, every discussion, how we could tackle these situations. We also try to adapt a lot of EU projects, we gather members and within the same room we discuss our mutual challenges so it's quite elastic approach. And then the knowledge from these projects are being brought back to the individual countries and then they try to implement them in their country after that. »
What do the associations, bodies and Olympic committees, that are part of your organization, ask?
SB: «Quite practical things. An example? "How can we use digital means to attract people to come into our Sport clubs?" or "How can we make sure that we increase our gender balance in our sport Federations?". You see, very practical questions we try to answer».
This sector produces 2.1% of european GDP. What does ENGSO ask to the European Commission, Parliament and member States? Maybe more cooperation?
SB: «Well, with regard to the entities of the European Union, we try to have a clear and close cooperation with them, making sure that they are fully aware of the high value that sport represents within European context. But we also speak about the importance of having an independent sport. We need to find a balance to make sure that sport can remain independent and so our rules and how we conduct Sport and Sport structures. And that's why we speak about the importance of the European sport model, which it's built upon strong, really strong federations».
So, can we expect a new definition of European Sports model? Some sort of a Lisbon treaty update?
SB: «Well, that process is going on right now. I'm not so sure there will be a formal treaty. Let's see how it turns out. But I think it's important to raise the awareness that we have on a European sport model. We need to discuss about sport and with European institutions».