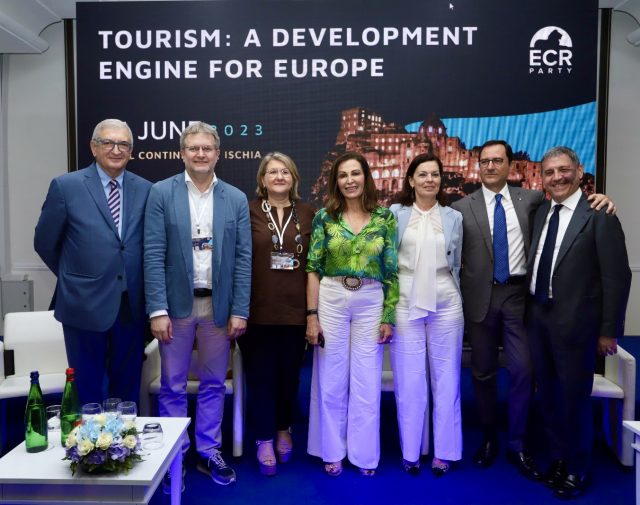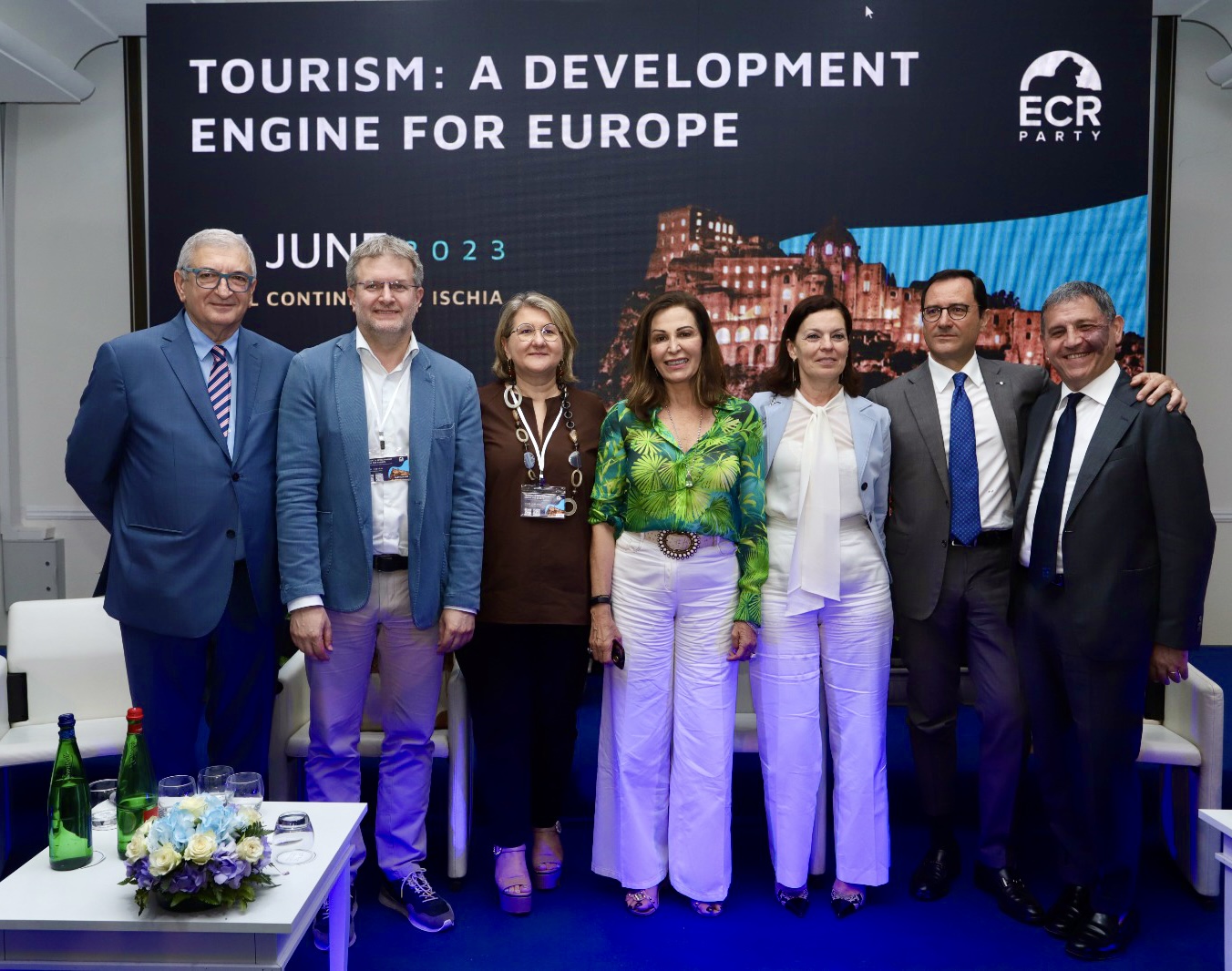 The fourth edition of the ECR Party Culture Weekend took place in Ischia from June 23rd to 25th. This itinerant event, which has visited multiple cities in various countries, focused on central themes on the agenda of the ECR Party, the European Conservatives and Reformists Party, led by President Giorgia Meloni. Ischia was chosen as the venue for discussing tourism, a key sector for both the Italian and European economies and a powerful tool to rejuvenate the conservative theme of national and European identities.
Against the backdrop of the Hotel Continental, the ECR presented its proposal on tourism, emphasizing the need for the sector to evolve into an increasingly robust "economic system" with effective planning and efficient communication. In the ECR's vision, the European Union should allocate economic resources to enhance the sector's competitiveness while safeguarding national specificities. At the same time, equal rules should be established for everyone regarding their relationship with digital platforms, which have become fundamental for the hospitality industry.
By 2030, it is estimated that there will be nearly 2 billion global travelers, for a sector that represented about 10% of the world's GDP prior to the pandemic. This significant sector must pay close attention to market dynamics, particularly the strengthening of sustainable tourism. Currently, approximately 94% of tourists under the age of 40 are directly or indirectly involved in sustainable tourism practices. Especially when sustainability is combined with spirituality, such as incorporating natural sites and pilgrimages, it truly enhances the European tourist experience. Moreover, there are crucial niche tourism markets, such as "roots tourism," which involves the return to their ancestral homeland by descendants of emigrants from the early decades of the twentieth century. This sector is experiencing tremendous growth and offers incredible prospects. For instance, millions of Italians are residing abroad, many of whom are interested in revisiting the places of origin of their families. Similar numbers can be observed for Croats, Irish, Romanians, and millions of other European citizens residing overseas. This sector represents an opportunity for rediscovering European roots.
"Led by Giorgia Meloni, who is currently the Prime Minister of Italy, one of the world's leading nations in terms of tourist influx, the ECR has always prioritized family values and cultural and religious roots. That's why, during these three days, we proposed pragmatic solutions for the recovery and development of the tourism industry, which is a significant expression of culture and freedom," said Antonio Giordano, Secretary-General of the ECR Party.
Ischia, representing a perfect and appealing destination for all types of tourism, cultural, nature-oriented, and beach tourism, was chosen to underscore that entire Europe reflects these principles. Europe boasts numerous small locations of prestige and breathtaking beauty. This event marks the first step towards consolidating these excellences within the European tourism industry by adequately planning transportation infrastructure and implementing policies that foster investments. It signifies a departure from top-down approaches that hinder the growth of tourism activities towards creating a fertile ground for this sector.