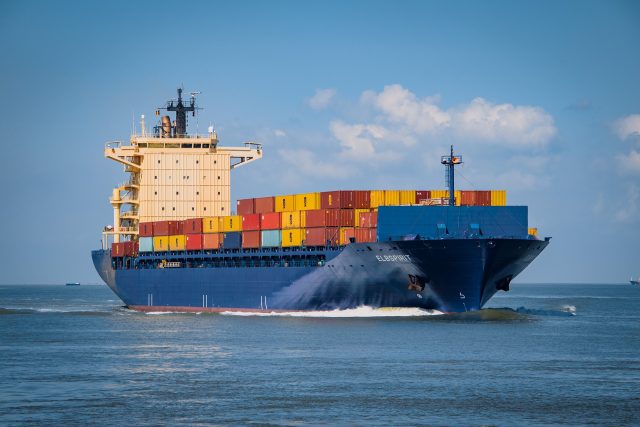 From 2025, the Ships of the Maritime Sector of the European Community, will Suffer a Gradual Cut in Emissions Up to 80%
The EU Council and the European Parliament have finally reached an agreement on marine fuels to reduce their burden on the environment. The request for a greater use of cleaner fuels, for European ships, aims to achieve a reduction of harmful emissions of up to 80% in 2050, starting in 2025 with an initial reduction of 2%. The path taken by Europe will serve to compensate for the pollution produced, making the continent climate neutral. The agreement in question is still undergoing more in-depth evaluation and could lead to the creation of a community guideline on the use of renewable and low-carbon fuels for ships with a view to complete decarbonisation.
In the meantime, it will be essential to reduce greenhouse gas emissions produced by ships, bringing them below the 2020 level, equal to 91.16 grams per CO2 per Mj and to arrive, in 2025, at a 2% reduction, to then gradually, more or less every five years, reduce it more until reaching 80% less harmful emissions, in 2050. The new regulatory standards will be applied to ships exceeding 5000 tons, responsible for 90% of all emissions greenhouse gases in European seas. The new rules will also apply to the energy consumed in ports in any action related to maritime navigation.
The agreement also provides for compensation, in the form of credits, reserved for shipowners who will demonstrate their active contribution to the planned ecological transition by using, for example, new clean and renewable fuels that are of non-biological origin, over a period of approximately nine years, from 2025 to 2034.
However, the European Council has decided to analyse the situation again in 2028 to possibly make substantial changes to the new legislation and decide, for example, whether to extend the restrictions also to smaller ships and also increase the share of energy used by vessels from non-European countries.
Among the new rules under consideration, there is the one that provides for the use of electricity from the mainland, for any need on board, for as long as the ships, especially container and passenger carriers, will be moored at the main European piers, starting from 2030. From 2035 all European ports will have to make this practice possible by law to allow the use of electricity without the consumption of additional fuel by the ship. Thus, air pollution in port areas should be reduced exponentially and all ships or port companies that will not be able to comply with the new regulation will face sanctions while they will be considered exempt from compliance with these standards, all vessels who will be stationed at the dock for less than two hours, who will demonstrate the use of their zero-emission energy sources or who will be forced to moor due to emergencies or unforeseen circumstances.
The ecological adjustment process undertaken by the European Commission can be considered, to all intents and purposes, the most important step towards complete maritime decarbonisation and Europe will be the first continent to have developed such an ambitious ecological project. The project will serve as a stimulus for all the other .big nations of the world that will soon have to take measures for the ongoing climate emergency. The new regulations have been developed with timing and methods of application such as to make them manageable for all related industries in the European maritime sector so as to also allow interested companies to invest in new technologies linked to the promoted ecological transition
Alessandro Fiorentino