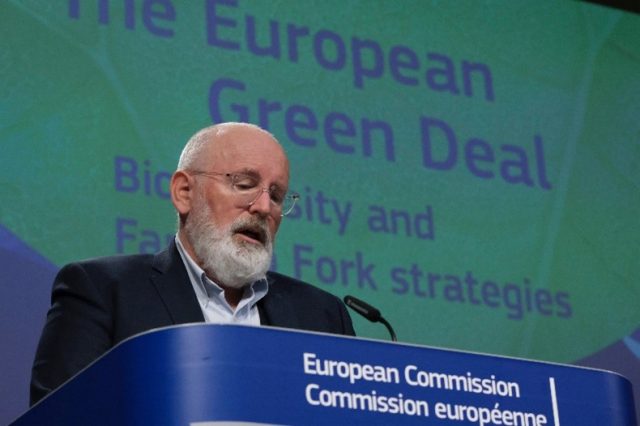 The Dutch political climate is as turbulent as ever, characterised by unwieldy coalition governments, a plethora of parliamentary parties, and an ever-evolving cycle of brand-new parties and parties that implode and disappear from the political scene. The latest episode in this saga is the snap general election that was recently called for November 2023, following the collapse of the 4th Rutte government – comprised of Party for Freedom and Democracy (VVD, Renew), Democrats 66 (D66, Renew), Christian Democratic Appeal (CDA, EPP), and the Christian Union (CU, EPP). The government collapsed in July 2023 as a result of party disagreements over immigration policy, a recurrent and salient issue in Dutch (and indeed European) politics which was unable to be weathered by the unwieldy liberal-conservative coalition.
There are several noteworthy observations to draw from the Dutch political climate ahead of the upcoming general election, some of which have important implications for European energy and agricultural policymaking. The first one is that Mark Rutte, incumbent Prime Minister and erstwhile leader of VVD, is finally retiring from politics. After having been Prime Minister for 12 years since 2010 and having led his party through 4 general elections, Rutte has ultimately decided to quit the job and leave politics altogether. According to polls, Rutte's VVD party could drop from its current 34 seats to less than 25.
From a conservative perspective, Rutte's departure is a very positive development, and indeed one of the reasons why he is quitting is largely his loss of political capital as a result of some of the policies he has spearheaded. Although Rutte's party, VVD, is a nominally "liberal conservative" party, it's record in government would suggest otherwise, with some disastrous policies having been put in place. Most notably, his government's attempted push to reduce nitrogen emissions in the agricultural sector.
Although farmers had been staging protests since 2019 over emissions reduction targets, the breaking point came in June 2022, when the government presented plans to reduce nitrogen and ammonia emissions by 50% by 2023 to comply with EU standards. This policy would primarily affect the agricultural sector and in particular Dutch livestock farmers, as it would entail the forced closure of up to 3000 farms, and was thus met with intense opposition and prolonged protests from farmers.
This is a classic example of the ever-growing phenomenon we are witnessing in Europe of agricultural producers being scapegoated by the establishment for all the environmental ills we face, to the detriment of farmers' wellbeing and indeed all Europeans' food security, particularly so in the case of the Netherlands, which is the second-largest exporter of agricultural products. A more recent example would be the EU's proposed reform of the Industrial Emissions Directive, which, in the same vein, seeks to expand the scope of application to include some of the largest livestock farms.
The second noteworthy point to raise about the upcoming elections, related to the farmer protests, is the electoral rise of Boer Burger Beweging (BBB), the Farmer-Citizen Movement, an agrarian challenger party founded in 2019 in the context of the early farmer protests, and which rose to national prominence after the 2022 protests due to its vocal opposition of the Rutte government's policies. Remarkably, the BBB party won the March 2023 Dutch provincial elections, coming on top in all 12 provinces. Furthermore, it has led the general election polls for several months, and despite a recent drop, remains in 4th place and will likely be crucial in government formation.
The rise of BBB has repercussions not just for the Netherlands, but for the EU more widely, as other conservative parties are seeking to emulate its successful mobilisation of agricultural interests and striving to become the mouthpiece of farmers and rural communities, which have until now been ignored by the governing urban elites. Examples include VOX's and PiS's (ECR) defence of the countryside in the recent 2023 Spanish general election and upcoming Polish general elections respectively. Even at the EU Parliament level, the EPP seems to be attempting to change track to gain farmer's support with its recent rejection of the EU's proposed Nature Restoration Law.
A third important EU-related development in the upcoming Dutch election is the designation of the opposition candidate. After joining to form an electoral coalition, the socialist Labour Party (PvdA, S&D) and eco-socialist Green Left (GroenLinks, G-EFA), have nominated none other than Frans Timmermans as their candidate for Prime Minister. Frans Timmermans is the erstwhile Executive Vice President of the European Commission for the European Green New Deal and European Commissioner for Climate Action. After almost 14 years in Brussels, has decided to return to domestic politics.
Frans Timmermans' candidacy is bad news for conservatives and rural communities. Timmermans has been an ecosocialist stalwart, and the architect of the EU's so-called 'Green New Deal', a package that has delivered policies that are disastrous for energy security and food security. For example, the European Climate Law imposing a utopian 55% emissions reduction target for 2030, the proposed extension of the Industrial Emissions Directive to livestock farms, the 'farm to fork strategy' which seeks a top-down imposition on producers of a costly transition to a "sustainable model", or the EU's biodiversity strategy for 2030,  which seeks to restore biodiversity at the expense of agricultural land.
Timmermans and the European approach to climate are so radical that even radical eco-socialist Macron cautioned back in May that we need a "European regulatory pause" to help industry adapt; to which Timmermans countered that "we do not have the luxury of a break" due to an apocalyptic "risk of ecocide that poses a threat to the survival of humanity".
Judging by his European performance and eco-dogmas then, a Timmermans premiership would be a dangerous prospect for Dutch and indeed European food security. It is not an implausible prospect either, as Timmermans' party has chances of winning the elections. GroenLinks-PvdA is currently tied in second place with VVD, and only about 3 points behind the two-week old New Social Contract party.