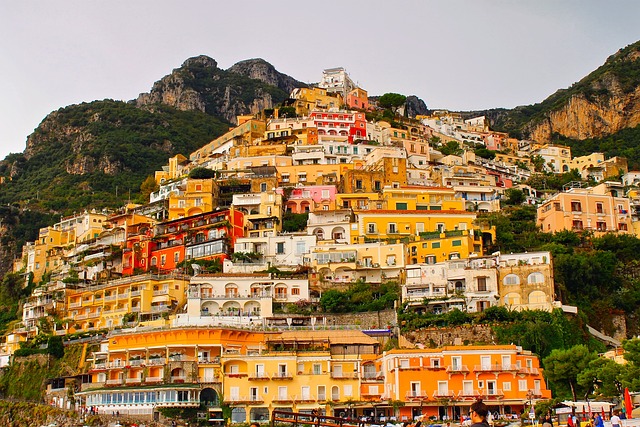 Amid uncertainties and hopes linked to the delicate post-pandemic period and the war in Ukraine, the summer that has just ended nevertheless marked very significant inflows throughout Europe and particularly in Italy
Summer 2023 was a period of great expectation for the European tourism industry, with hopes of a recovery after the difficult times caused by the COVID-19 pandemic and the still current ones linked to geopolitical uncertainties. Tour operators, governments and travellers themselves have been keeping an eye on tourist arrivals in Europe to understand how new habits of patrons would affect the industry and to chart the trend of an ongoing recovery, amid new habits and changes from previous years.
Last summer marked a significant step towards the recovery of the European tourism industry after periods of restrictions and uncertainty. Although many restrictions had been eased or lifted, the impact of the pandemic was still being felt, influencing tourists' travel decisions; however, the desire to explore, relax and experience new adventures prompted many people to plan their summer holidays anyway. Many European countries reported an increase in domestic travel in the summer of 2023. People in European nations chose to explore their own regions and experience nearby places, also driven by the desire to support the local economy. Open-air destinations, such as coastal resorts, mountains and rural areas, enjoyed greater affluence. Tourists sought open spaces where they could enjoy nature, enjoy outdoor activities and maintain social distances.
Despite the attraction for outdoor destinations, many iconic European cities continued to be highly visited. This was particularly evident in places like Paris, Barcelona, Rome and Amsterdam, where tourists sought to experience culture, history and gastronomy. There has been an increased focus on sustainability in the tourism sector: travellers are evidently more sensitive to the environmental impact of their travels, seeking environmentally friendly accommodation, practising responsible tourism and using more sustainable means of transport.
The data indicate that different age groups showed different travel behaviour. Young people, for example, showed a particular interest in low-cost and adventurous travel, while families opted for more child-friendly destinations. According to data provided by tourism authorities and monitoring bodies, tourist arrivals in Europe in the summer of 2023 showed some interesting trends, with an increase in bookings compared to the summer of 2022. This was particularly evident in countries where restrictions were significantly relaxed or removed.
Southern European destinations, such as Spain, Greece and Italy, saw a significant increase in tourist numbers, thanks to the typical attractiveness of the Mediterranean climate and areas of high historical and cultural value.
Italy, in particular, has recorded a significant increase in bookings by foreign tourists, a sign that the tourism-related policies recently implemented have begun to bear fruit, and that the offer has reached high standards.
At the same time, however, some Northern European destinations recorded a smaller influx. The hotel industry, catering, transport services and tourism-related activities were among the main beneficiaries of the upturn in tourist inflow. Online bookings and the use of apps and digital platforms to organise travel have become even more common and most travellers appreciate the flexibility and convenience offered by online bookings.
The summer of 2023 marked a positive turnaround for the European tourism industry, with an increase in tourist arrivals compared to previous years, despite the challenges related to the pandemic still having logistical consequences and the delicate situation in Eastern Europe. The trends that emerged, such as an increase in domestic travel, interest in outdoor destinations and a growing focus on sustainability, reflect an increased awareness among travellers about their travel choices. As the industry continues to evolve, it is crucial that tour operators and authorities maintain a focus on safety and sustainability to ensure a prosperous and responsible future for European tourism.