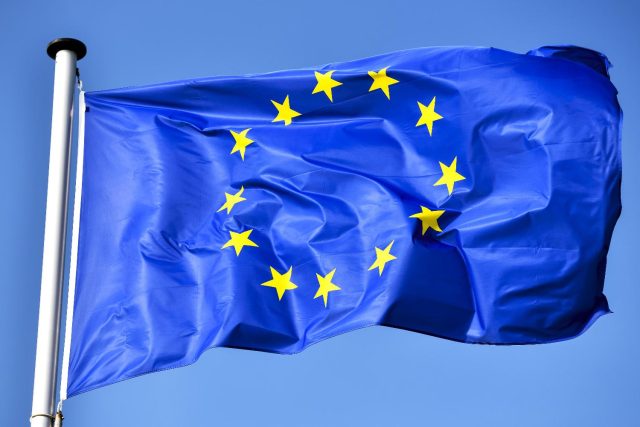 As European economies leave behind the economic turmoil triggered by the COVID-19 pandemic, new geopolitical developments left in its wake will inevitably affect our Continent. To better gauge the extent of these effects, the European Conservatives and Reformist (ECR) have produced a survey of perceptions highlighting where citizens in Europe see themselves in terms of key issues such as political orientation, strengths and weaknesses of EU institutions, and policy priorities for a European agenda.
Overall, the survey provides relevant input to Conservatives as they shape up their political agenda. Interestingly, it also points to relatively wide segments of the European electorate that can be galvanized around Conservatives' key values. The survey also underscores relevant areas of difference between the center-right or right-sympathizers and those of the center-left or left: indeed, the former attach greater importance to economic development, to creating a level playing field on taxation, as well as to reducing red tape and taxes while upholding the rule of law and security. They also express concerns, however, that open borders in Europe could result in the loss of individual countries' cultural identities.
Turning to the survey's results, the sample appears to show an almost equal split between those who define themselves as "on the right" (29 percent) and "on the left" (28 percent). Among those identifying as on the right, however, there is a slightly greater tilt to the right/extreme right (16 percent, compared to 13 percent at the center right) than is the case on the left, where we find an equal measure of left/extreme left and center-left constituents.  Among those surveyed, another 24 percent consider themselves "in the center," and a further 19 percent either do not recognize themselves in any of these political groups or simply do not indicate any position, suggesting that a significant part of the European electorate could potentially be galvanized around conservative positions. This is even more true if one considers that only 12 percent of the respondents currently feel closest to the ECR, which tends to be almost equally split between extreme right/right (45 percent) and center-right and center (43 percent) respondents.
The survey goes on to show what respondents think about some key issues. When probed about their confidence in the European Union as an Institution, most interviewees (45 percent) exhibit "a lot" or "quite a lot" of confidence. Further analysis reveals that citizens who define themselves as centrist are more likely to exhibit this view than those identifying as center-right or on the right. Moreover, among those who acknowledge being closest to the ECR, the percentage drops slightly (to 43 percent). Indeed, among those who exhibit a negative view of the EU (41 percent), half consider themselves closest to the ECR.
When asked about the COVID-19 pandemic, almost a quarter (23 percent) of the interviewees admitted that their confidence in Europe has weakened. This view tends to prevail as we move from the center to the right. It is also prevalent among those who feel closest to the ECR (27 percent).
Turning to specific reasons for feeling proud of being European, interviewees state that they appreciate the possibility of living and working in another country (45 percent), followed by the economic and cultural connection between countries (33 percent). Among ECR sympathizers, however, this economic and cultural connection takes precedence (41 percent) over the mobility between countries (38 percent). Even so, the ECR constituents overwhelmingly feel critical about the excessive red tape generated by European laws (38 percent against 29 percent in the sample overall), and they feel concerned about losing the cultural identity of individual countries (37 percent against 24 percent in the total sample). Finally, they also fear that open borders lead to an increase in crime (23 percent versus 16 percent overall).
When asked about issues they deemed particularly relevant, interviewees focused on economic development (29 percent) and the environment (21 percent), followed by a level playing field in taxation (12 percent) and a common European Army (12 percent). Meanwhile, an even greater share of those closest to the ECR believe that economic development should be a priority (33 percent), followed by a uniform taxation (20 percent) and safeguarding the environment (13 percent). Indeed, the environment is a prevailing concern among the center-left and left-sympathizers, while economic development and taxation issues tend to be a more dominant concern among the center-right and right-sympathizers, who also value the idea of a European Army more that those close to the left. In particular, ECR sympathizers (15 percent) feel that this is a relatively high priority, immediately following economic development and taxation issues.
Finally, as for policy priorities for a European agenda, on account especially of center-left and left-leaning interviewees, issues such as climate change and the environment (20 percent), fighting poverty and social inequalities (20 percent), and tackling terrorism and criminal associations (19 percent) were identified as the top three priorities. Once again, these shift as the survey digs into the political preferences of the interviewees: ECR sympathizers regard cutting red tape, upholding the rule of law, and reducing taxes as top priorities for a European agenda (19 percent, 17 percent, and 16 percent, respectively).