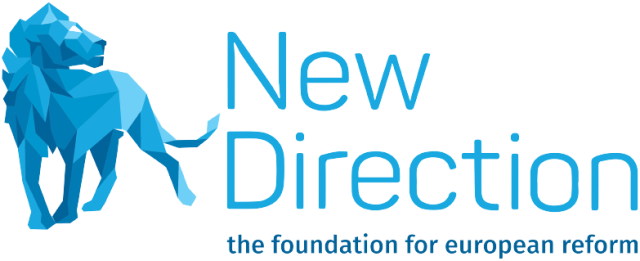 Leading Conservative Thinkers in Spain on September 21st and 22nd
New Direction returns with its Central Think Tank for "Advancing Freedom," a two-day conference to discuss conservative culture and provide fresh political insights in anticipation of the electoral and other challenges facing the West.
This year's event will take place in Madrid, Spain, in the midst of an uncertain government formation following a near tie in the elections last July. Spain represents one of the main nations that will grapple with a profound cultural clash between conservatives and socialists. It is crucial to have a clear understanding of one's roots to avoid being overwhelmed in the future.
The organizer is New Direction, a foundation established by Margaret Thatcher to bring together European conservative intellectuals with the aim of strengthening the political preparation of ECR representatives, promoting right-wing reformism, and embracing liberal ideas.
For the past three years, New Direction has been organizing this Central Think Tank to serve as a cultural hub for all European conservative groups. The first gathering was in Lisbon in 2021, titled "Defining Freedom," offering an alternative to both the overly dominant role of states in pandemic management and the Woke counterculture, which seeks to erode common European and Western values. The second event, held in Tallinn in 2022, was titled "Defending Freedom," emphasizing how the war in Ukraine raised questions about the defense of the Freedom that underpins the conservative vision.
Having discussed its definition and defense, now, in Madrid, Freedom is ready to advance under the banner of "Advancing Freedom."
The event will also see participation from prominent Spanish and European organizations, including CEFAS (Centro de Estudio, Formacion y Analisis Social), Fundación Disenso, and the Austrian Economic Center.
Among the key guests, notable figures include MEP Tomasz Poręba (PiS), Barbara Kölm (President of the Austrian Economic Center), Elio A. Gallego (Director of CEFAS), Eamonn Butler (Co-founder of the Adam Smith Institute), Yaron Brook (Chairman of the Ayn Rand Institute), James Orr (UK Chairman of the Edmund Burke Foundation), MEP Hermann Tertsch (Vox), Robin Harris (former advisor to Margaret Thatcher), Terry W. Anker (board member of Liberty Fund), Witold d'Humilly de Chevilly (Executive Director of New Direction), Jorge Soley (Director of International Relations at CEFAS), and Ernesto Fraga Araújo (former Brazilian Minister of Foreign Affairs).
Several high-level topics will be covered with distinguished guests, including economic discussions (from the future of the free market to the effects of excessive regulation) with Alex Chafuen, Arvid Hallen, Maxwell Marlow, Bill Wirtz, Michael Jäger, and Edu Luina; geopolitical discussions (challenges of a new Cold War and the importance of a transatlantic alliance) with Prince Michael of Lichtenstein, Liliana Śmiech, Joseph Humire, Jorge Martín Frias, Dan Kochis, and Kiron Skinner; and cultural discussions (from rewriting the future to remembering the disastrous communist past in Europe) with Mike Gonzalez, Mario Fantini, Frank Furedi, Ken Pope, Krassen Stanchev, Ricardo Ruiz de la Serna, and Marek Mutor.
There will also be political roundtables, addressing topics such as involving new generations in conservative debates, bridging the gap between liberals and conservatives, revising the education system, and addressing migration challenges. Speakers include Tamar Tarsaidze, Jorge Jraissati, Julian Kroon, Knut Skaug Haraldsen, Maicol Busilacchi, Guillermo Graíño, Peter Hefele, Harrison Pitt, Hannes Gissurarson, Cynthia Bader, Gonzalo Sanz-Magallón, Anna Wellisz, Simo Grönroos, Francesco Giubilei, and Miguel Angel Quintana Paz. The answers emerging from these discussions will shape the grounds upon which Freedom can advance, with an eye on 2024, which is becoming a pivotal year for a true European turning point.